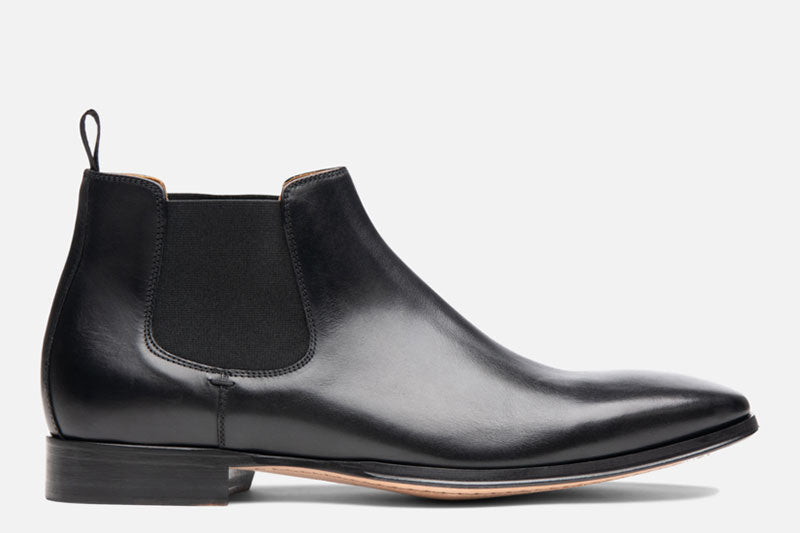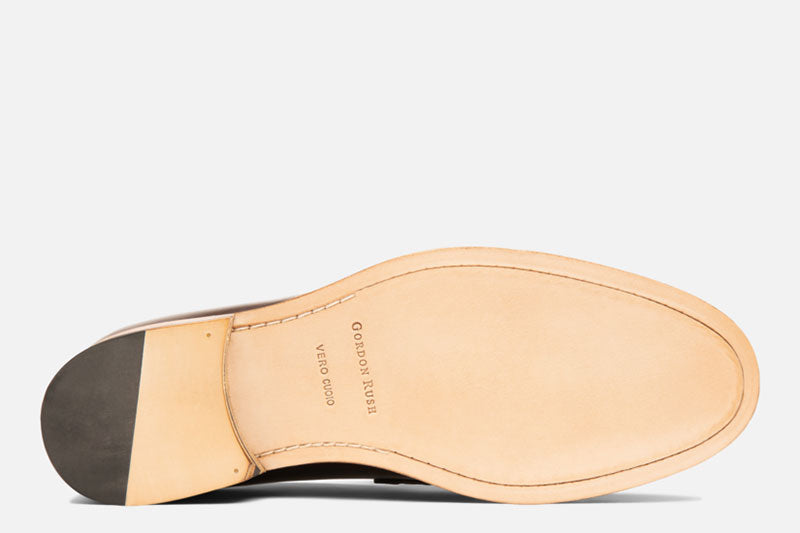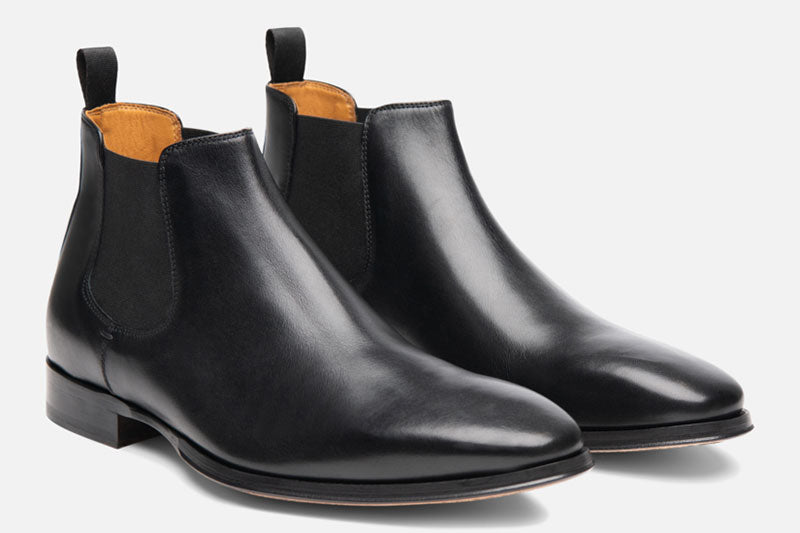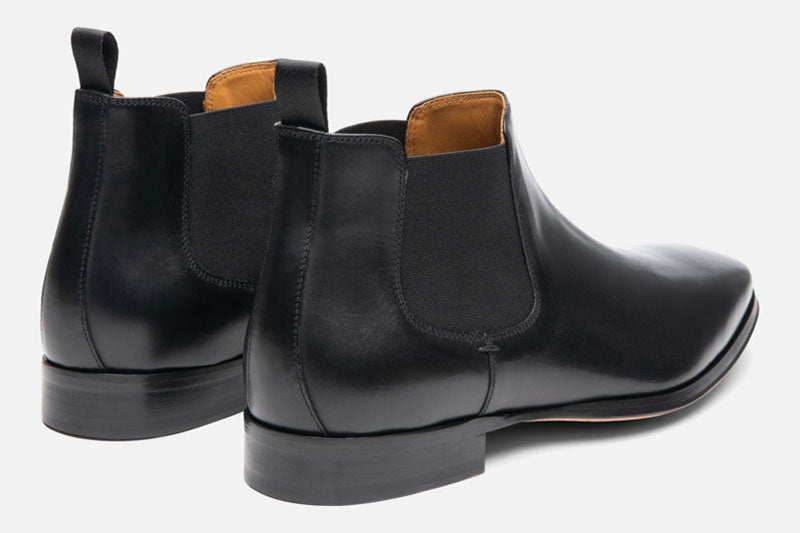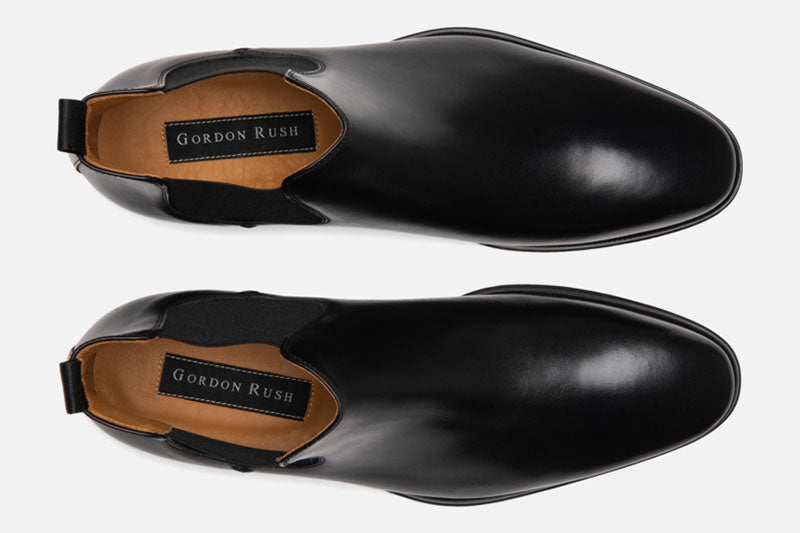 JORDAN
THE QUINTESSENTIAL CHELSEA
Product Details
Premium Italian Leather Upper

Calfskin Lining

Grosgrain Heel Pull

Natural Leather Welt

Elastic Gore

Blake Stitch Construction

Leather outsole
Handcrafted
in Italy
A contoured Chelsea boot, mounted on a single leather sole. This shoe is crafted in Italy, and the upper is cut from soft, Italian leather. Your daily driver, from workdays to weekends, the Jordan is our hi-fi take on a traditional slip-on boot. Note the grosgrain pull tab, resilient gore webbings, and sleek leather sole—this style has all the trappings of an old-school Chelsea. We're seeing this shoe with your best dark jeans, and maybe a suit, but make sure its navy, grey or black. When it's time to get them re-soled, the Blake-stitch construction makes the job easy for your cobbler.
The Promise
Over 1 million pairs sold.
We believe that shoes carry us through life and we're passionate about pushing the
world forward one step at a time. Gordon Rush only works with factories that are both
ethical and socially responsible. We know better materials create a better product so we source only the best available and use
Leather Working Group rated tanneries to ensure environmental best practices are used throughout the leather supply chain.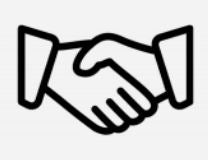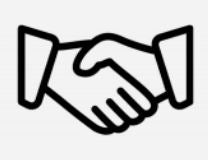 20+ Years In The Industry.

We Stand Behind Our Quality,
Comfort & Fit.

World Class Customer Service.

Free Shipping & Free Returns
& Exchanges.