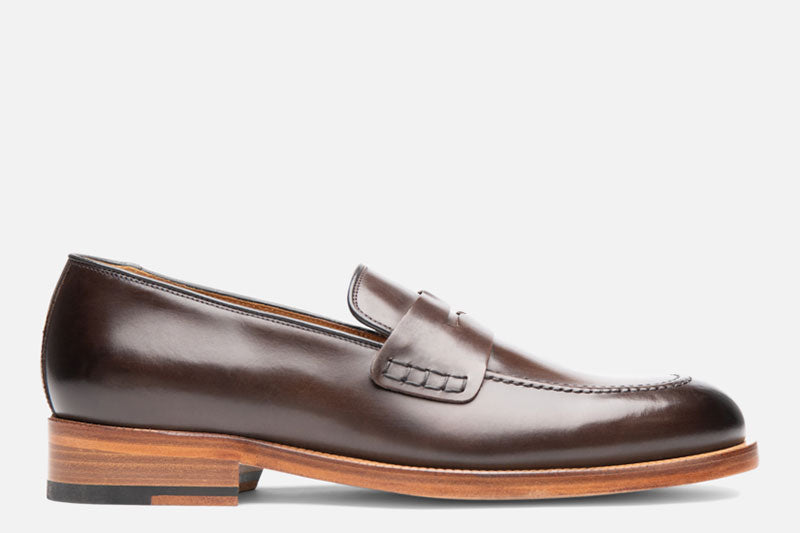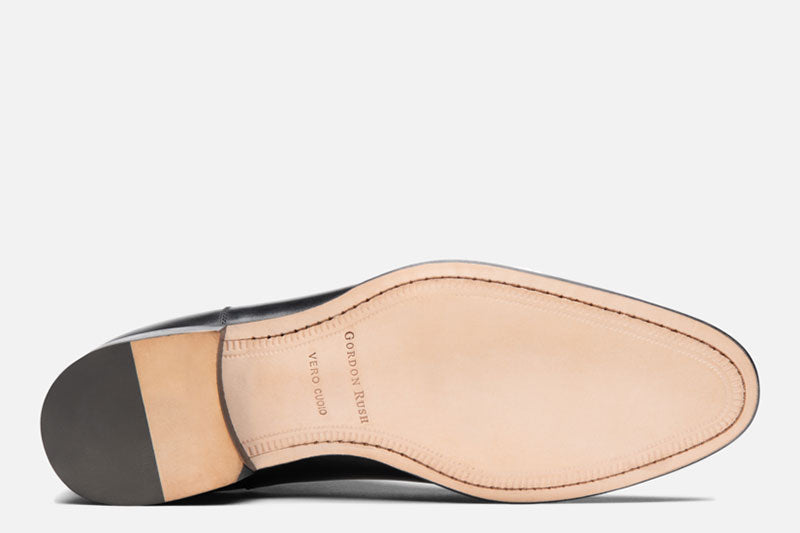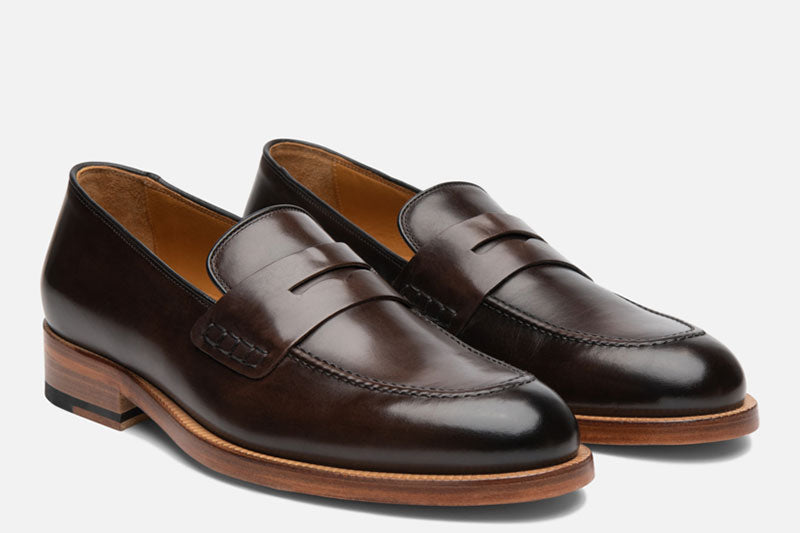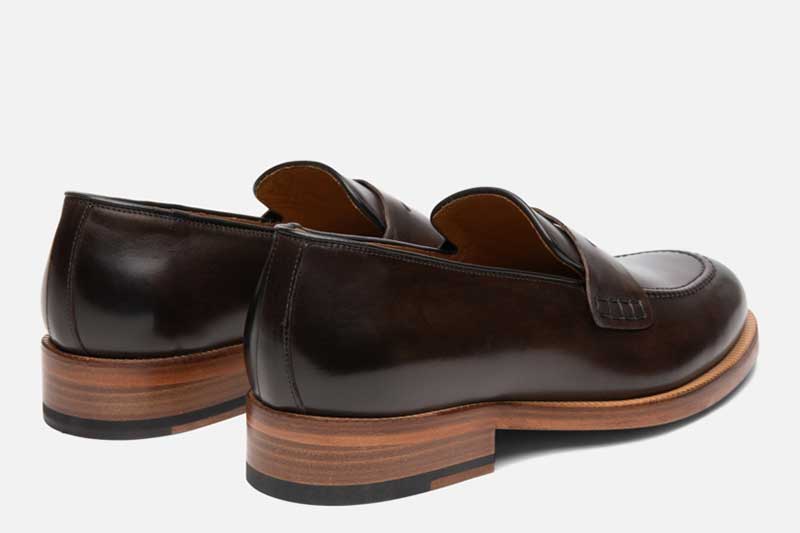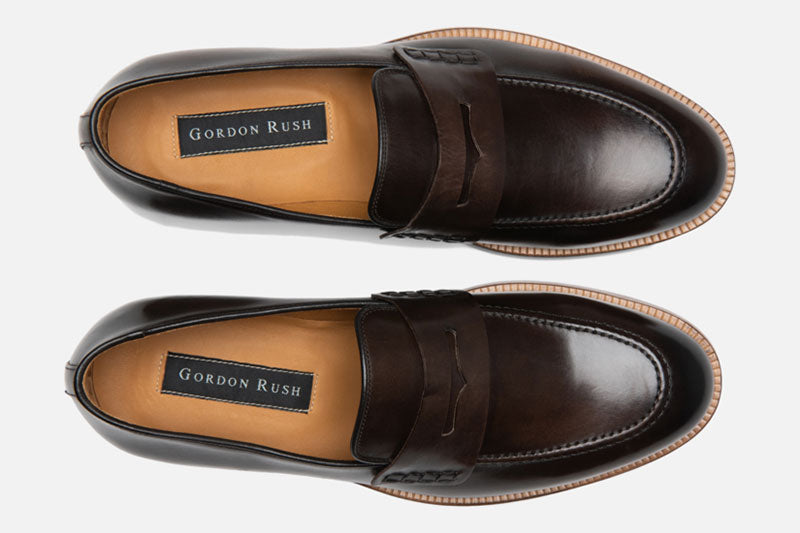 NICHOLAS
A CLASSIC PENNY
Product Details
Soft Italian Leather Upper

French binding collar

Wheeled welt detail

Calfskin Lining

Blake stitch construction

Leather outsole
Handcrafted
in Italy
A classic penny loafer mounted on a single leather outsole. This shoe is crafted in Italy, and the upper is cut from premium, Italian cow hide. Note the high, masculine vamp, prominent penny strap, and the clean finished, apron toe that draws the eye up from the smooth, round toe box. This shoe demands a slim, tailored pant. Dark jeans are going to look great too, ideally raw indigo, or something with a subtle, high-contrast wash. You'll really see this style shine with a dark, tailored suit. When it's time to get them re-soled, the Blake-stitch construction makes the job easy on your cobbler.
The Promise
Over 1 million pairs sold.
We believe that shoes carry us through life and we're passionate about pushing the
world forward one step at a time. Gordon Rush only works with factories that are both
ethical and socially responsible. We know better materials create a better product so we source only the best available and use
Leather Working Group rated tanneries to ensure environmental best practices are used throughout the leather supply chain.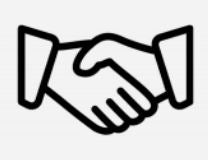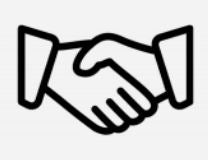 20+ Years In The Industry.

We Stand Behind Our Quality,
Comfort & Fit.

World Class Customer Service.

Free Shipping & Free Returns
& Exchanges.